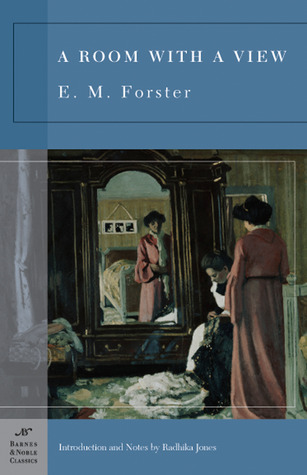 TITLE: A Room With a View
AUTHOR: E. M. Forster
PUBLISHED: 1908
CATEGORY: Adult
GENRE: Contemporary (for the time period it was written in anyway)/Romance
PREMISE: A young woman goes on her coming of age trip through Europe and experiences many ups and downs through out it...
MY THOUGHTS: I have to admit, this was not at all what I was expecting. People always make such a big deal about Forster in the lit world that I honestly, was expecting something super serious. Turns out: Forster is FUNNY. His prose remind me a lot of Austen's prose. It has that biting snark that manages to keep slow pace drama such as this one, rather fun.
If you've seen the 1985 movie, you likely know what to expect from this. I confess...I haven't seen it. But from what people tell me, other then a few liberties, it is mostly the same as the book. This is actually a fairly quick classic, at under two hundred pages. I read it in about a week.
All in all, this one was a fairly pleasant surprise. I'll definitely be picking up Forster's other books such as Howard's End and whatnot in the future.
WHO SHOULD READ: Jane Austen fans, North and South by Elizabeth Gaskell fans,