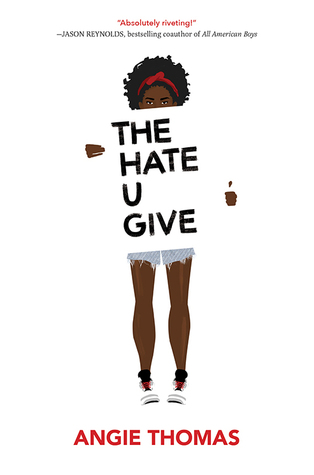 TITLE: The Hate U Give
AUTHOR: Angie Thomas
CATEGORY: YA
PUBLISHED: February 28th, 2017
GENRE: Contemporary
PREMISE: A girl deals with aftermath of a police shooting. A shooting that involved one of her friends and that she witnessed...
MY REVIEW: Chances are you have heard about this book already and pretty much already know the deal about it. Heck, you've probably already made up your mind about whether or not you're going to read it by now. But in the small case you haven't let me assure you: it is as good as people are saying. I have a feeling this is going to be my best book of the year because so far nothing has topped it yet (Upside of Unrequited came damn close, but this still won out in my heart).
The writing is great, the characters are all fully realized, the plot and topics it touches on gives you so much to unpack and think about. There's no easy solution in the ending. It just...I could go on forever about all the ways this book just does things right.
This is one of the best debuts I've read in a long while. And to the people on Goodreads/general internet who keep trying to say this is racist/unfair towards white people, as a white person here is my response to that:
WHO SHOULD READ: Anyone who is interested.
MY RATING: Five out of Five debut authors who I hope stick around because this book was damn good.