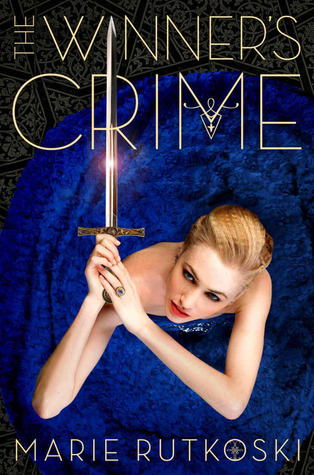 Title: The Winner's Crime
Book 2 in the Winner's Trilogy
Author: Marie Rutkoski
Published: March 3rd
Category: YA
Genre: Fantasy
Premise: Now trapped in an impossible situation, Kestral and Arin deal with the consequences of their choices.
My Review: I adored the Winner's Curse like pretty much everyone else did last year. So believe me, I had some big expectations for this book. Rutkoski delivered.
Yes, this one does have some of the pitfalls most second books in trilogies have. A slightly stalled plot for instance. Most of this book is court intrigue things. While that is absolutely right up my alley...I know that can bore some people. I however, loved it to bits, because it helped build up the world and gave much breathing room for the fast pace of the first book. There were also some character development bits here and there that were nice to see.
As far as sequels go, I say this one landed and did its job. There's an excellent (meaning it was pure evil) cliff hanger at the end and I can't wait for the next book.
Who Should Read: those who've read Winner's Curse, fantasy fans, Tamora Pierce fans, Game of Thrones fans
My Rating: Four and a half out of Five spies spying on each other