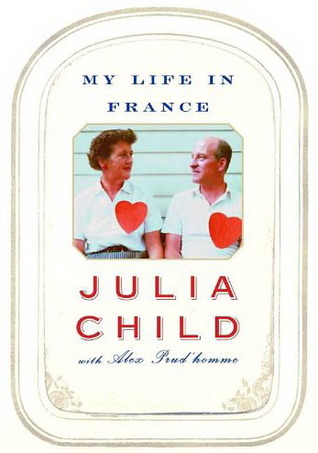 Title: My Life in France
Author: Julia Child
Category: Non-Fiction
Genre: Memoirs
Published: 1996
Premise: Julia Child talks about the years spent with her husband in France where she goes to cooking school and starts to write a cookbook...
My Review: This one is a little strange for me to review because I'm not sure how to rate it. Memoirs like this are going to have a specific set of audience and that audience is likely going to search this out only if they wish too.
So for that audience....this will be a good pick. If you want to know more about Julia Child and how she got her skills and how the book The Art of Mastering French Cooking came to be then this is probably the book for you. If you could care less about France or cooking or have little interest in Julia Child...then you probably wouldn't have picked this book up in the first place, but in case you did, you'll likely still be bored.
As a memoir it's pretty straight forward. Child has all the information organized and her descriptions of food and Paris itself are lovely. It's helped much by photographs that her husband and others have taken. So if you're interested in Julia Child and want to know about this period in her life, it's a good and informative read. If you have no interest...then you probably don't need to bother.
WHO SHOULD READ: Cooks, fans of Julia Child, memoir readers
MY RATING: Four out of Five pans