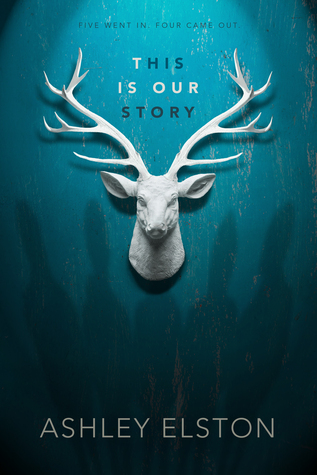 TITLE: This is Our Story
AUTHOR: Ashley Elston
PUBLISHED: November 2016
CATEGORY: YA
GENRE: Mystery
PREMISE: Five boys went hunting, only four came back. The four left are keeping silent about who shot the fifth one.
MY REVIEW: So this was a random pick up at the library book. I was in a mystery mood these last few weeks apparently. It sounded like a fun quick whodunit and it was exactly that.
This is a very fast paced mystery that does what all good twisty YA thrillers should do: give surprises, get to the mystery right away, and be entertaining. Kate was a fun main character. The mystery unfolded nicely. It was all in all just a fun time.
If you are already going through PLL withdrawal, or you're looking for a fun quick mystery, I highly suggest this one.
WHO SHOULD READ: Pretty Little Liars fans, Mystery fans
MY RATING: Four out of Five deer