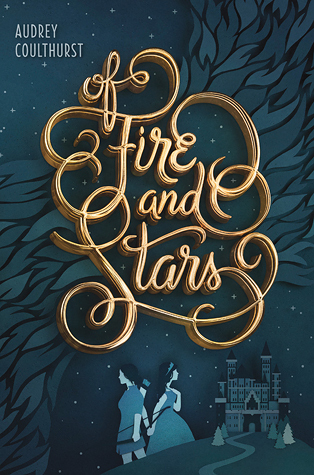 TITLE: Of Fire and Stars
AUTHOR: Audrey Coulthurst
PUBLISHED: November 2016
CATEGORY: YA
GENRE: Fantasy, Romance
PREMISE: A princess gets sent to her betrothed's country as a murder happens. Along the way she hides her magic and falls in love: with her betrothed's sister.
MY REVIEW: I first heard about this book fairly early last year and I pretty much wanted to read it as soon as I heard it. Princesses in love? Mystery? Fantasy? Yes! I'm happy to say...this mostly delivered.
The world built here is great. The characters are fully developed and the romance is a sweet slow burn sort of romance. It was just fun. There were tropes, no question. But I didn't mind. Honestly my only real issue is...it's really white. The author does throw a bit of a bone on diversity but it feels like an afterthought, like she realized it (or someone pointed it out to her) and added in token diverse characters later.
Other then lack of diversity and a somewhat rushed ending, I really enjoyed this one. It's one of the top debuts from last year in my opinion. It probably would have been in my top ten if I'd gotten to it last year.
WHO SHOULD READ: Ash by Malinda Lo fans, fantasy fans, those looking for fantasy LGBTQA reads
MY RATING: Four and a half out of Five princesses being awesome