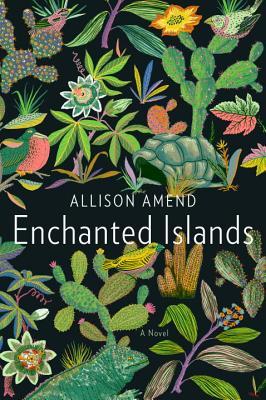 TITLE: Enchanted Islands
AUTHOR: Allison Amend
PUBLISHED: May 2016
CATEGORY: Adult
GENRE: Historical Fiction
PREMISE: A woman talks about her life from when she was a little girl to becoming an adult in a spy agency.
MY REVIEW: I found this book, like many of my lit finds, through Book Riot. Honestly, if it hadn't been talked about there, I probably wouldn't have picked it up on my own.
I'm...torn about it to be honest. There is beautiful writing here. I love the interesting historical time period. The development of the main character is also great. It's just....really slow. This is not what I'd call an action packed book. It's mostly just a quiet character study of sorts. I was hoping for more spy stuff but honestly...that didn't feature much. Mostly it was centered around her and her relationships with her friend and her husband.
So, if you want a quiet historical read I would definitely pick this up. However, it you wanted more of a fast pace plot...it probably won't be your thing.
WHO SHOULD READ: historical fiction fans
MY RATING: Three out of Five shrugs