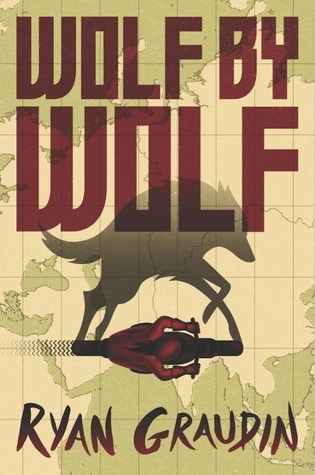 TITLE: Wolf by Wolf
Book 1 in the Wolf by Wolf Duology
AUTHOR: Ryan Graudin
PUBLISHED: 2015
CATEGORY: YA
GENRE: Dystopian/Alternate History
PREMISE: In a world where Hitler won WWII, a girl joins a dangerous race so she can dance with Hitler...and then kill him.
MY REVIEW: I can't believe I took this long to get to this book. It's one of those series I've been meaning to read for awhile because the premise just sounds amazing. But things happen, you know? But I'm getting to it now and I'm happy to say: it did not disappoint.
Graudin's writing is as fabulous as I remember it being in The Walled City. There is more then a bit of a Hunger Games-esque set-up, but the author makes it her own. I do wish we hadn't had the forced romance bit, but it's YA, what can you do? The ending is also a bit of a random cliff-hanger but it's a fitting sort of cliff-hanger if that makes sense...it probably doesn't. Sorry.
I personally, really loved this one. There are some issues, as there always are in YA, but for the most part, this book is a very strong and solid action-packed book. Will definitely be reading book 2 sometime in the future.
WHO SHOULD READ: Hunger Games fans, fans of The Walled City, fans of alternate history
MY RATING: Four out of Five motorcycles