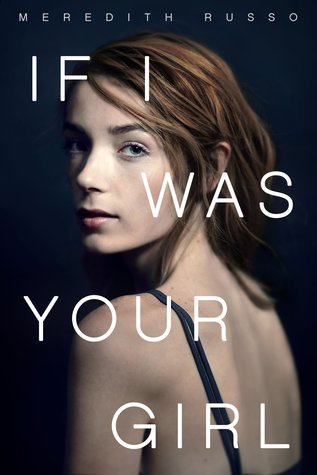 TITLE: If I Was Your Girl
AUTHOR: Meredith Russo
PUBLISHED: May 2016
CATEGORY: YA
GENRE: Contemporary, Romance, LGBTQA
PREMISE: A girl moves to a new town hoping for a fresh start and that no one finds out her secret: that her name used to be Andrew.
MY REVIEW: I'll be up front with you: this review has lots of bias because I frankly adored this book. Have I mentioned how happy I am that we're getting more happy ending LGBT books? Because I am really happy about this. Not to say we don't need things like The Miseducation of Cameron Post or whatnot, but I think books like this or Simon VS the Homo Sapiens Agenda or You Know Me Well are needed as well.
This is basically like a lot of contemporary romances, it's cute, it's sometimes very angsty, and there's a lesson to be learned in it about yourself somewhere. It's a very quick read. I actually read it in one sitting. There's heart along with the cuteness and it just made me smile.
Is it a tad idealistic? Perhaps. No more idealistic then a lot of contemporary YA romance books are though. It's a feel good book and I personally am all for more feel good books with LGBTQA representation.
WHO SHOULD READ: those looking for LGBTQA books, Simon VS the Homo Sapiens Agenda fans, You Know Me Well fans, contemporary romance fans
MY RATING: Four and a half out of Five happy sighs