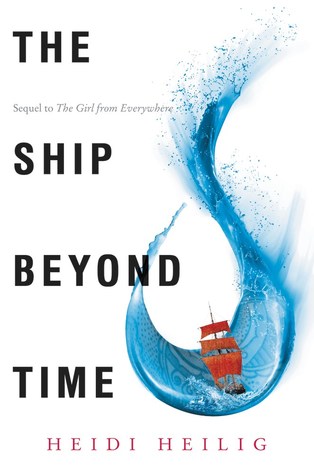 TITLE: The Ship Beyond Time
Book 2 in the Girl From Everywhere series
AUTHOR: Heidi Heilig
PUBLISHED: February 28th, 2017
CATEGORY: YA
GENRE: Fantasy/Time-Travel
PREMISE: Nix and her crew continue their adventures on their time-traveling ship.
MY REVIEW: The Girl From Everywhere was a vastly underrated book from last year. It had a time travel ship, pirates, adventure, an awesome female character, interesting family dynamics...all the things. I personally was very happy with it.
I'm just as happy with the sequel. It jumps right into things and figures the readers are smart enough to remember what happened last time. It ties up a lot of plots nicely and there's lots of things going on in this book as there was last time.
All in all, this was a solid sequel. It looks like Heilig has something new coming out next year in the fall and a contribution to an interesting looking anthology so I'm happy that it looks like she's here to stay.
WHO SHOULD READ: those that have read The Girl From Everywhere, Doctor Who fans
MY RATING: Four out of Five time travel ships