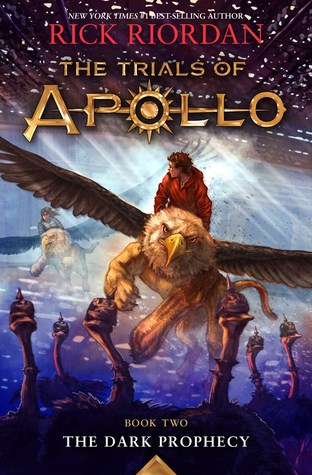 TITLE: The Dark Prophecy
Book 2 in the Trials of Apollo series
AUTHOR: Rick Riordan
PUBLISHED: May 2nd, 2017
CATEGORY: YA/MG (it's sold as MG. I think the series is more YA)
GENRE: Fantasy
PREMISE: Apollo continues his adventures as a demi-god.
MY REVIEW: This one will be short. My opinion on this series doesn't really change much: I adore these books. They are utterly silly at times. But Riordan writes them in such a charming way I kind of don't care.
If you've read the first book in this series, you know what to expect. This is very much the same. Apollo continues to be a delight. I can't wait to read the next one as well as the next Asgard book.
WHO SHOULD READ: Rick Riordan fans
MY RATING: Four out of Five favorite series continuing to be favorites