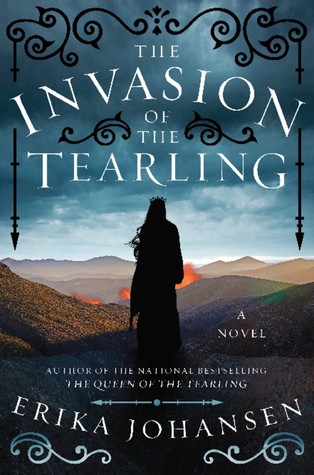 TITLE: The Invasion of the Tearling
Book 2 in the Tearling series
AUTHOR: Erika Johansen
PUBLISHED: June 2015
CATEGORY: Adult
GENRE: Fantasy/Dystopian
PREMISE: Kelsea deals with being queen of a nation that is at war, both internally and outwardly.
MY REVIEW: Despite some issues in it, I actually really liked Queen of the Tearling. I'm happy to say, I feel the same about its sequel. In fact, I actually kind of like the sequel more then the first one.
I'll admit, the sequel is slow. It's mostly politics and we get to see a glimpse of how this world came to be from our world. That second part to me, was the most interesting part. I actually kind of wanted a whole book about Lily. But I'll settle for the glimpses of her story that we get. The story was made all the better when you saw how it entwined with Kelsea's story and the current situation she was in. I love when authors take two separate stories and then tie them together in brilliant ways.
The writing in this is still very solid and there's a twist at the end that I actually didn't see coming. I can't wait for the third book.
WHO SHOULD READ: fans of Queen of the Tearling, Games of Thrones fans, fans of political type fantasy
MY RATING: Four and a half out of Five badass queens