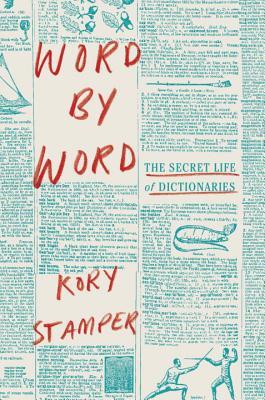 TITLE: Word by Word: The Secret Life of Dictionaries
AUTHOR: Kory Stamper
PUBLISHED: March, 2017
CATEGORY: Non-Fiction
GENRE: Memoir, slight micro-history
PREMISE: A person who works for Merriam-Webster gives you a behind the scenes look at how dictionaries get made.
MY REVIEW: Dictionaries. We all use them at some point in our lives. Some of us get really hung up on the definitions of things (bigots for example, LOVE to break out the dictionary and try to use it to show you how they are totally not bigots because of this random definition here!). But I never really quite realized how much work actually went into making those dictionaries. Until I read this book.
This book goes into the fine art of making dictionaries (or lexicography as it's actually called, something I also never knew until reading this). It delves into some history of dictionaries, goes into the author's own experience as a lexicographer, and makes lots of interesting points about language and whatnot.
The writing is witty and pretty engaging. It gets downright nerdy at times about arguing what is and is not a word. In short, it is a delightful memoir/micro-history that deals with dictionaries. I definitely am never going to look at my dictionary quite the same way again.
WHO SHOULD READ: writers, readers, people who are interested in history or like knowing things like how dictionaries are written
MY RATING: Four out of Five things I never thought of until now