Here are all the books in May that I plan on reading at some point or another:
May 1rst:
Lois Lane Book 2: Double Down
by Gwenda Bond
More Lois Lane! Woohoo!
May 3rd:
Traitor Angels
by Anne Blankman
The summary on this makes me wary, but I wound up loving Blankman's other series, Prisoner of Night and Fog, so I'm hoping this one is another pleasant surprise.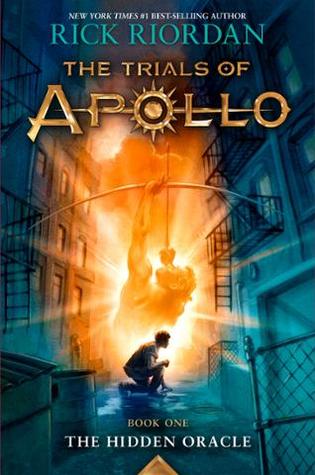 The May Queen Murders
by Sarah Jude
Me and my paranormal tendencies strike again.
Trials of Apollo Book 1: The Hidden Oracle
by Rick Riordan
I'm sure everyone and their mother knows about this book. I probably don't need to explain why I'm looking forward to this one.
If I Was Your Girl
by Meredith Russo
I've heard many good things about this one and I'm just so happy more books with trans characters are finally starting to get written in YA.
May 10th:
Everland
by Wendy Spinale
Peter Pan retelling. I'm a sucker for these.
May 15th:
Perfect Liars
by Kimberly Reid
This one sounds like a bit like the AKA books by Robin Benway. If it's half as enjoyable as that, it should be fun.
May 17th:
Roses and Rot
by Kat Howard
Adult gothic looking book that was blurbed by Neil Gaiman so I have to give it a look.
Devil and the Bluebird
by Jennifer Mason-Black
Tale dealing with the devil at the crossroads? Sign me up.
The Crown's Game Book 1
by Evelyn Skye
This one has been getting lots of buzz on the YAsphere. I was going to read it regardless because it's historical fantasy and that's my jam.
Places No One Knows
by Brenna Yovanoff
I adore Yovanoff's books. They deserve more love. This one looks just as imaginative as her other books.
Summer Days and Summer Nights
by various authors (edited by Stephanie Perkins
Anthology of love stories set during summertime. I've heard good things about the winter collection that I also still need to read.
May 24rth:
Stranje House Book 2: Exile For Dreamers
by Kathleen Baldwin
The first Stranje House book was good silly fun. I expect more of the same from the second.
Outrun the Moon
by Stacey Lee
Historical fiction novel about a girl from Chinatown dealing with the 1906 San Francisco earthquake.
The Cage Book 2: The Hunt
by Megan Shephard
The Cage was a quiet release last year, and like Shephard's other series, The Madman's Daughter, this series deserves more love.
Fifth Wave Book 3: The Last Star
by Rick Yancey
I really liked The Fifth Wave when it came out (I've yet to bother with the movie). The second book was a bit of a sloth though. So I'm wary about this third book, but I'm in it this far, I might as well finish.
May 31rst:
The Inside of Out
by Jenn Marie Thorne
Another promising looking LGBTQA book.