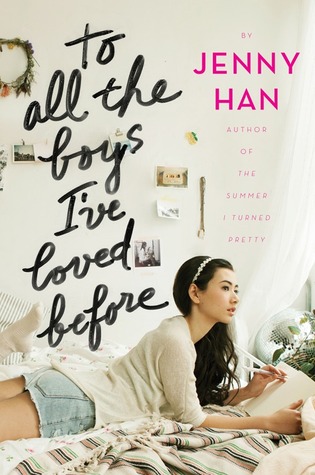 TITLE: To All The Boys I've Loved Before
Book 1 in the To All the Boys I've Loved Before Trilogy
AUTHOR: Jenny Han
PUBLISHED: 2014
CATEGORY: YA
GENRE: Romance, Realistic Fiction
PREMISE: Lara Jean hardly ever talks to her actual crushes. Instead, she writes letters to them, puts the letters away and moves on. But in a time when things are changing, her letters accidentally get sent to all the boys. And they come looking for answers...
MY REVIEW: Okay, NOW I get why Jenny Han has become a thing. I've never read her Summer I Turned Pretty trilogy, but now, I'm thinking I'm going to have too. Especially now while I seem to be in a cute realistic fiction romance mood. This book was just a delight.
Lara Jean is just fun. I adore her relationships with her sisters. The relationship shenanigans are straight out of a rom-com, but ten times better handled then most rom-coms. There are some things at the end I wasn't expecting, and now I'm definitely going to be reading PS I Still Love You.
If you're in the mood for a cute romance book for the summer, definitely give this one a shot. For once, the hype machine and I are in agreement. That doesn't happen often.
WHO SHOULD READ: romance fans, fans of the Summer I Turned Pretty
MY RATING: Four out of Five letters