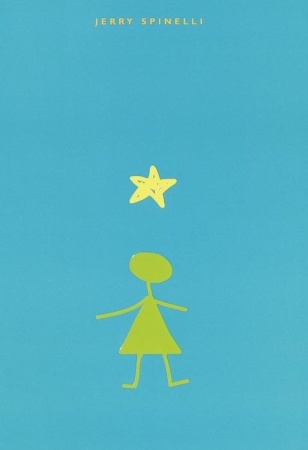 TITLE: Stargirl
Book 1 in the Stargirl duology
AUTHOR: Jerry Spinelli
PUBLISHED: 2000
CATEGORY: YA/or middle-grade depending on the pov
GENRE: Realistic Fiction
PREMISE: A quirky new girl moves to Leo's school and he watches as she gets bullied for her differences.
MY REVIEW: This was yet another book that totally passed me by somehow in my teen years. I have read Spinelli's other book, Maniac Magee. But, I never got to Stargirl. Mostly because I just wasn't interested. But it's been years, and this book is still passed around and talked about, so I picked it up on a whim in the library.
It...was okay. Honestly, it was a bit too manicpixiedreamgirlish for my taste. I suspect this book would have been ten times more interesting from Stargirl's point of view. I'm sorry, I'm just over books that give us this story about an interesting looking female character, but refuse to give us her side of things, instead we're stuck with the dull guy's pov who only gets half the story to begin with! It's ridiculous and I'm tired of it. Male authors, buck up and write from a female's point of view. It won't kill you. I promise. I swear, you won't get cooties if you write a story about a female from the actual female's perspective.
Like John Green, I suspect if I had read this when I was actually in high school, I might have enjoyed it ten times more. But adult me just can't help but notice all the flaws and how, despite the fact that it has teenage characters in it, it feels more like middle-grade fiction then YA. There is a interesting look at conformity issues in it. I just feel like the author went a little too over-the-top in places to get his message across.
WHO SHOULD READ: teenagers, John Green fans, those that don't mind the manicpixiedreamgirl trope
MY RATING: Three and a half out of Five shrugs