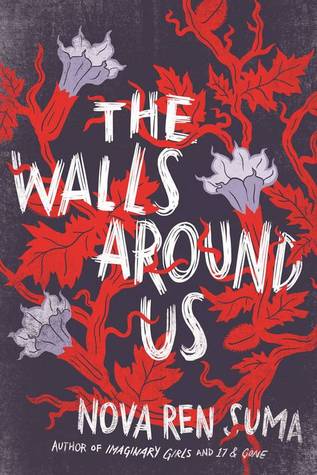 TITLE: The Walls Around Us
AUTHOR: Nova Ren Suma
PUBLISHED: March 2015
CATEGORY: YA
GENRE: Magical Realism, paranormal
PREMISE: Um...it's really hard to explain. There's a magical jail?
MY REVIEW: I've read quite a few Nova Ren Suma books over the years and I've discovered there are two kinds of books from her. There is one that is beautifully written that ties together wonderfully from beginning to end. and there is the one that is beautifully written but confusing for awhile until it ties together beautifully at the end. In short: her books take patience.
But if you stick with them, you get very interesting and clever ideas. Some of her books have been better then others. But they are all very unique. This latest one is no exception. But it is one of the confusing for awhile but ties together by the end ones. So I advise a lot of patience with it.
As with most of Suma's work, if you don't like metaphor-heavy and slow stories, then you might not like this very much. This one actually isn't my favorite of hers (that one is still 17 and Gone), but as with all her work: it's beautifully written. I think Suma's books are for a certain taste. You either really like her stuff, or you're just confused by it. As always with her books, I suggest checking out the book before buying.
WHO SHOULD READ: literature fans, magical realism fans
MY RATING: Three and a half out of Five creepy jails