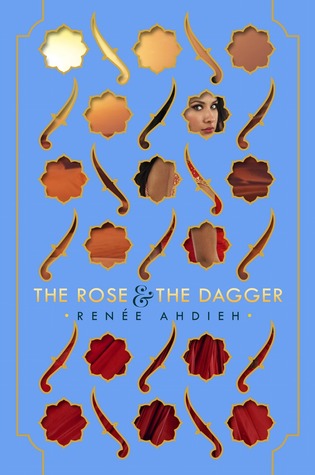 TITLE: The Rose and the Dagger
Book 2 in the Wrath and the Dawn Duology
AUTHOR: Renee Ahdieh
PUBLISHED: April 26th, 2016
CATEGORY: YA
GENRE: Fantasy, Romance, Retelling
PREMISE: Shahrzad is back with her family, but now facing war and trying to break the curse on Khalid.
MY REVIEW: I did really enjoy Wrath and the Dawn last year. I admit, I thought this was going to be a trilogy. But I'm actually pleased the author didn't go that route. She probably easily could have dragged this out into a trilogy. But the second book probably would have suffered because of it.
This was a great conclusion. It answered questions, developed characters, and gave a good satisfying ending. I wish certain characters hadn't died, but at the same time, it would have been unrealistic if no one had died. So I get it. The writing continues to be lovely and the realization of the world continues to be great.
In short, it's a good ending. As mentioned, I'm glad the author did not unnecessarily drag out the series. Because now she can move onto other ideas. I'm all for authors exploring more different ideas. That means we get more different books to enjoy.
WHO SHOULD READ: fans of Wrath and the Dawn, fans A Thousand and One Nights.
MY RATING: Four out of Five magic carpets
RATING FOR DUOLOGY: Four out of Five