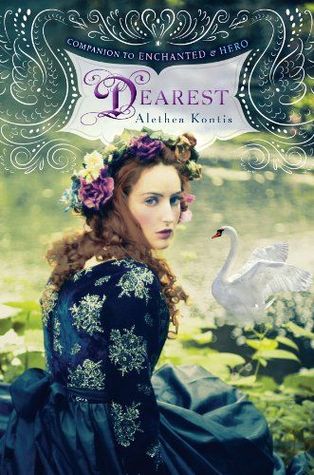 TITLE: Dearest
Book 3 in the Woodcutter series
AUTHOR: Alethea Kontis
PUBLISHED: February 3rd, 2015
CATEGORY: YA
GENRE: Fantasy/Retelling-mash up
PREMISE: This series continues with a mash up of The Wild Swans and The Goose Girl.
MY REVIEW: I don't really have anything more to add about this series that I haven't already said about the other two books. It's still a delight to read. It's still a clever weaving of different fairy tales in a humorous way.
There hasn't been a dip in quality. This was the wonderful fun I've come to expect from this series. If you've read the first two books, Enchanted and Hero, then this is basically more of the same. If you haven't read this series, go check it out now. Feel free to come back and squee with me.
WHO SHOULD READ: fans of Enchanted and Hero, Lunar Chronicles fans, Once Upon a Time fans
MY RATING: Four out of Five swans