One of these again. I really do need to get better about this. I apologize.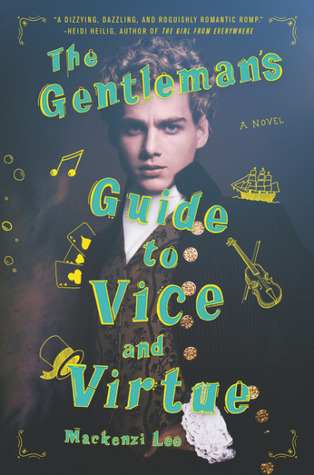 TITLE: The Gentleman's Guide to Vice and Virtue
AUTHOR: Mackenzie Lee
CATEGORY: YA
PUBLISHED: June 27th, 2017
GENRE: Historical Fiction, Fantasyish
QUICK TAKE: Absolutely adored this one. It's a fun romp through historical Europe with a cast you pretty much fall in love with from the get go. There's apparently going to be another book focusing on Feliciy and I for one cannot wait. One of my favorites of the year for sure.
WHO SHOULD READ: fans of My Lady Jane, those looking for fun LGBTQA books
MY RATING: Four and a half out of Five happy sighs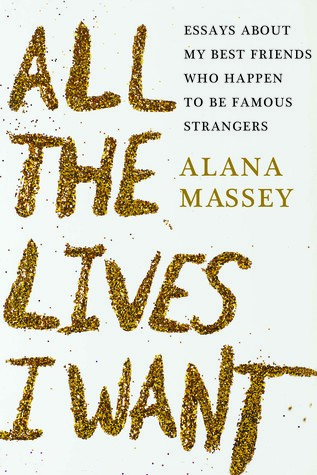 TITLE: All the Lives I Want: Essays About My Best Friends Who Happen to be Complete Strangers
AUTHOR: Alana Massey
CATEGORY: Non-Fiction
PUBLISHED: February 7th, 2017
GENRE: Essays
QUICK TAKE: Fun essay collection covering a variety of pop culture topics. There are even a few literary analysis essays in here. Including one that managed to put into words just how sexist the Virgin Suicides book is and why so much of that plot was just not okay.
WHO SHOULD READ: Essay fans, if you like opinion articles about pop culture
MY RATING: Four out of Five satisfied nods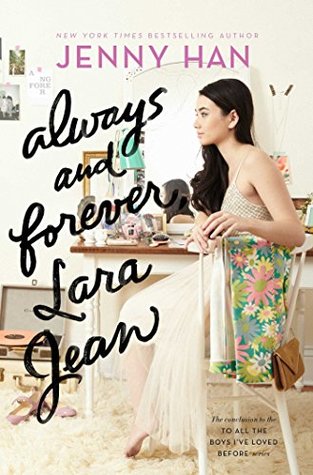 TITLE: Always and Forever, Lara Jean
Book 3 in the PS I Love You Trilogy
AUTHOR: Jenny Han
CATEGORY: YA
PUBLISHED: May 2nd, 2017
GENRE: Contemporary, Romance
QUICK TAKE: Okay ending that ultimately...I kind of felt wasn't very necessary. It didn't solve any lingering plots that were left over or anything like that. Basically all it did was tell you things like yes, her dad gets remarried, you find out what college she's going too, that sort of thing. It ended things for sure...it was enjoyable. It was just ultimately...kind of pointless which pains me to say, because I adored the first two books.
WHO SHOULD READ: Super fans of the first two Lara Jean books, everyone else...it's no big deal if you miss this.
MY RATING: Three and a half out of Five shrugs
RATING FOR TRILOGY: Four out of Five