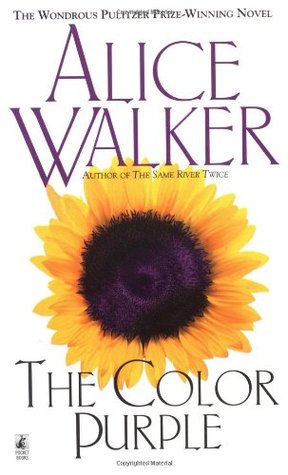 TITLE: The Color Purple
AUTHOR: Alice Walker
PUBLISHED: 1982
CATEGORY: Adult
GENRE: Historical Fiction
PREMISE: In a series of letters to god, a woman talks about her life in Georgia during the 1930s.
MY THOUGHTS: Like most classics (even modern classics), there probably isn't much I can say about this book that hasn't already been said. You probably already know if you're ever going to read it or not. I would advise reading it, it is an important book.
Most of the importance in this for me, came in the ideas it brought up. There is a very good reason this novel is taught. It gives you so much to think about. The way it's written is a bit startling at first, but after awhile you grow used to it. It's a very quick read, but it's a quick read that packs quite a punch. I absolutely understand why this has gotten loads of awards and people still talk about it to this day. Also, I highly recommend the movie and seeing the musical. But read the book first. I didn't and so this didn't impact me as much as I feel it would have if I hadn't been spoiled by the movie.
WHO SHOULD READ: Historical Fiction fans, anyone inclined