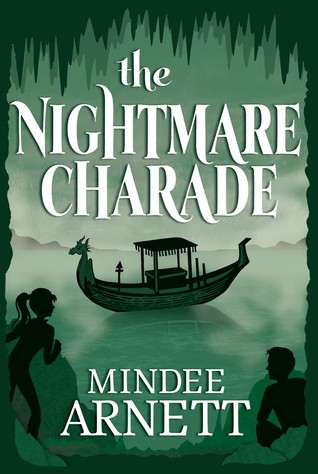 TITLE: The Nightmare Charade
Book 3 in the Arkwell Academy series
AUTHOR: Mindee Arnett
CATEGORY: YA
GENRE: Urban Fantasy/Mystery
PUBLISHED: August 4rth, 2015
PREMISE: Dusty and Eli solve another mystery and try to find a way for them to be together.
MY REVIEW: This...wasn't a disappointment persay. It ended in a satisfactory way. There are certainly worse ways to end a series.
It's just...it was predictable. I could see exactly how things were going to play out halfway through. There were maybe one or two minor twists, but not enough to make this a must read conclusion, unless you were a big fan of the first two books like I was.
So...it's an average end to an enjoyable but average series. But I still think Arnett has great imagination though. I look forward to seeing whatever new idea she comes up with next.
WHO SHOULD READ: fans of the first two books, Harry Potter fans, mystery fans
MY RATING: Three and a half out of Five
RATING FOR TRILOGY: Four out of Five