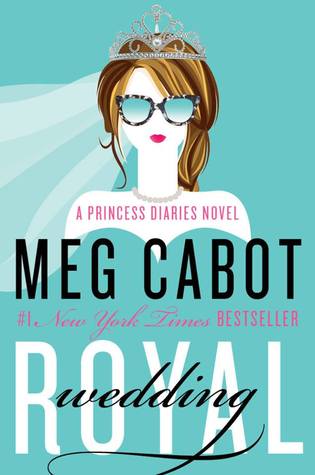 TITLE: Royal Wedding
Princess Diaries Book 11
AUTHOR: Meg Cabot
PUBLISHED: June 2nd, 2015
CATEGORY: Adult (though a companion book to a YA series)
GENRE: Realistic Fiction
PREMISE: Michael finally proposes to Mia while the usual drama that is Mia's life goes on.
MY REVIEW: Much of the joy from this book comes from satisfaction of knowing what happens to my favorite characters. The Princess Diaries books were some of the first YA books I read back in the day. I stuck with the series all the way through the end, so this was mostly a huge nostalgia trip for me. I imagine it's probably the same for others who have stuck by Mia through out the years.
Cabot delivers a satisfying happy ending. We get to learn what happened to pretty much everyone in the Princess Diaries series, except for maybe Josh, but I don't think any of us cared about Josh. This book also served as a good intro to the new character of Olivia, Mia's half sister, who now has her own middle-grade spin-off series. I plan on checking that one out soon, Olivia was kind of adorable in this and I imagine her series will be just as fun.
If you have not read any of the Princess Diaries books, this probably won't hold much interest for you. This is for longtime readers of the series, and it is a satisfying goodbye and hello to a new set of characters.
WHO SHOULD READ: Princess Diaries fans, Meg Cabot fans
MY RATING: Four out of Five crowns