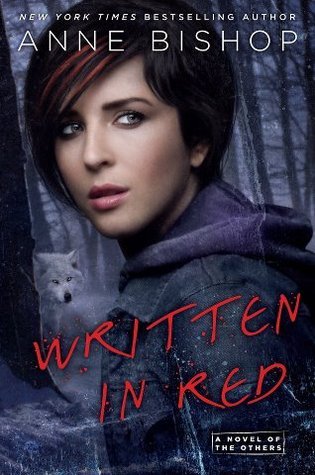 Title: Written in Red
Book 1 in the Others series
Author: Anne Bishop
Category: Adult
Genre: Urban Fantasy
Published: 2013
Premise: A human prophet finds refuge in a area designated as protection from human law under the species known as The Others.
My Review: I've been meaning to read Bishop for YEARS. I keep hearing how awesome her stuff is. Reading this one, I'm definitely looking into more of it and get why she has a huge following.
This series is a bit simple at first. It's a bit like True Blood where supernatural creatures are known to humans and the world is different as a result. Only it's about ten times more darker then True Blood (no sexy vampires. The fantasy creatures here are treated as legit scary and not romance fantasy fodder). The world is much more complex and the relationship dynamics are less romance focused and more character relationship focused. So...it might be a tad slow moving for some. I admit, it slightly stalled in some places.
But overall, I'm kind of in love with this series now. I'll definitely be looking into more Anne Bishop in the future.
WHO SHOULD READ: Anne Bishop fans, urban fantasy fans, True Blood fans
MY RATING: Four out of Five awesome world settings