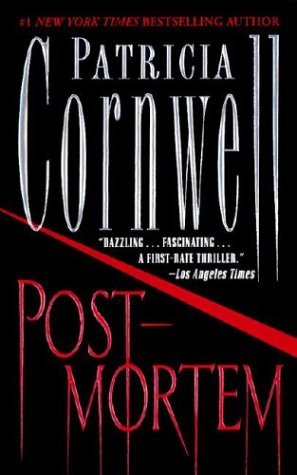 TITLE: Postmortem
Book 1 in the Kay Scarpetta series
AUTHOR: Patricia Cornwell
CATEGORY: Adult
PUBLISHED: 1990
GENRE: Mystery
PREMISE: A medical examiner gets caught up in a case involving a serial killer.
MY REVIEW: There are several thoughts I had about this, not all of them very good. I do have to give the author credit where credit is due though: this is apparently the first forensic mystery. All the stuff like Bones or CSI...we have her to thank for that. That is no small feat, to create a mini-genre.
Unfortunately...it is VERY dated. It also prescribes to White Feminism (feminism that wants to empower white women, but doesn't give a damn about anyone else) from what I can see, which...yeah no. Also don't get me started on the cop the author stuck Kay with. If I want to smack the people solving the mystery, that is not a good thing.
It gets the plot done and is very readable...I just didn't enjoy it, at all. It's just way too dated in attitudes and honestly too slow of a mystery for my taste. This was just very much a case of not for me.
WHO SHOULD READ: Forensic mystery fans
MY RATING: Three out of Five very dated series