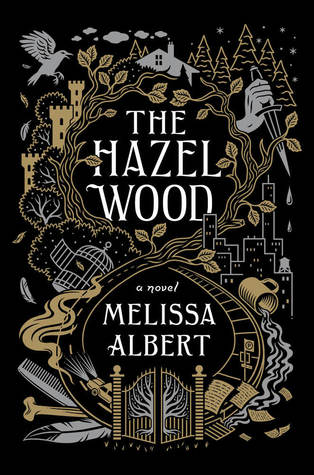 TITLE: The Hazel Wood
Book 1 in a new series
AUTHOR: Melissa Albert
CATEGORY: YA
PUBLISHED: January 30th, 2018
GENRE: Fantasy
PREMISE: A girls mother disappears and finding her requires looking into an old book of fairy tales....
MY REVIEW: This is a book that will probably not be for everyone. Hence all the mixed reviews on Goodreads. It's a very quirky type of story with whimsical writing and a slow pace. If you loved the prose in stuff like Strange the Dreamer and The Raven Boys, you'll probably love this. If you wished those had moved a little quicker...it might not be your thing.
Luckily, it was my thing. I love dark fairy tales. This had that in spades. The best parts in the book happen near the end, where there's a pretty good twist. It's not a mind-blowing twist (I kind of saw it coming early on) but when it happens, it changes things and gets very meta and look, I like meta things okay?
This is not a perfect debut. There are pacing issues, and a lot of conveniences and what not. But it is the first fantasy debut in a while that really spoke to me and didn't feel like a redo of something I'd seen before. I loved it. I can't wait for more.
WHO SHOULD READ: Alice in Wonderland fans, fairy tale fans
MY RATING: Four and a half out of Five really promising debuts