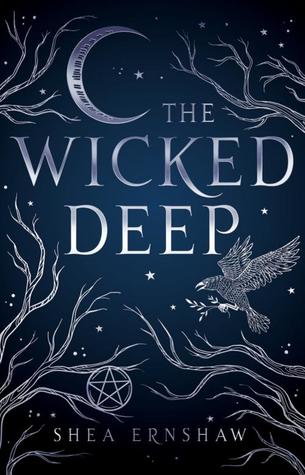 TITLE: The Wicked Deep
AUTHOR: Shea Ernshaw
PUBLISHED: March 6th, 2018
CATEGORY: YA
GENRE: Urban Fantasy/Paranormal
PREMISE: In Penny's town, every year a trio of witches come back from the dead and possess girls and then proceed to murder three boys...
MY REVIEW: All the stuff in this book is what I wanted from How to Hang a Witch and did not get. It didn't help that book that I was reading these at the same time and that really showcased just how cliche How to Hang a Witch was. Yes, this book has its fair of YA tropes (like insta-love) but this takes those tropes, subverts them, and does it in a fun and not boring way.
This is a very atmospheric book for starters. That's what really helps it. It gives you that spooky summer feeling (I highly recommend reading it on a hot day) that kind of reminds me of the Fear Street series by R. L. Stine. The witch characters are also great. There's a twist around the last third of the book that actually managed to surprise me.
It was just a fun and wild ride from beginning to end. It's not a perfect book, and there is stuff that reminds me of other things I've read. But I always say if you're going to do tropes, do them in a fun and entertaining way. And this book did exactly that. If How to Hang a Witch left a bad taste in your mouth, like it did with me, read this one to remind you that witch stories definitely can still be fun.
WHO SHOULD READ: fans of Hocus Pocus, Fear Street fasn, Charmed fans
MY RATING: Four out of Five fun witch stories