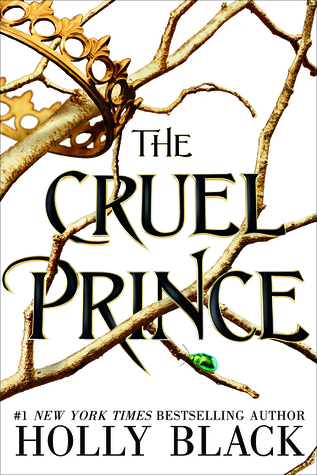 TITLE: The Cruel Prince
Book 1 in the Folk of the Air Series
AUTHOR: Holly Black
PUBLISHED: January 2nd, 2018
CATEGORY: YA
GENRE: Fantasy
PREMISE: A human girl forced to live among the fae, who despise humans, tries her best to survive and thrive there.
MY REVIEW: If you are around any sort of bookish communities, chances are you've heard of this one. It's been pretty much everywhere. I'm a little surprised that people are surprised at how good this is. It's Holly Black. She's pretty much queen when it comes to the fae. But hey, at least people are discovering her now. FYI, if you like this check out her older books. They're all just as good.
Now I don't think this is as mind-blowing as the hype machine is making it out to be. There are pacing issues and this is actually pretty usual stuff for the fae. It's also pretty usual stuff for Holly Black. To all the people saying this is something new and unique...sorry, no. Not so much. That doesn't stop it from being good though. It's damn entertaining, the world-building is fantastic, the characters are memorable and interesting.
I do think this is very good. I just don't think it's as good as people have been saying. But that seems to be my lot when it comes to hyped books. About the only ones I've agreed with the hype machine on is The Hate U Give and Harry Potter. I still really enjoyed this one though. But that's not surprising, I've always enjoyed Holly Black's books to some extent.
WHO SHOULD READ: Holly Black fans, fans of faerie books
MY RATING: Four out of Five excellent starts to a series