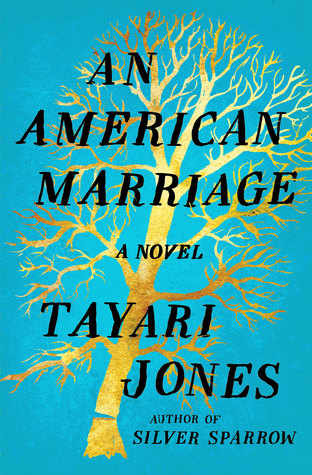 TITLE: An American Marriage
AUTHOR: Tayari Jones
PUBLISHED: February 2018
CATEGORY: Adult
GENRE: Contemporary
PREMISE: A detailed look at a marriage and its ups and downs as the husband gets convicted of a crime he didn't commit and goes to prison.
MY REVIEW: I have a lot of mixed feelings about this book. On one hand: the writing is great. There are a lot of topics brought up in this book that make you sit and think about things and I loved that aspect of it. The characters are well developed as well.
On the other hand....it was really slow. And I really did not like the ending. I felt like there was all this big amazing build up that...just fizzled out at the end and I was just left there going "that's it? Really?". Which...is unfortunately a thing that often happens with me in literature books.
So I'm torn on how to rate this. It was really good and I liked it. For the first two thirds of the book I thought I might have a five star read on my hand. But then the ending happened. But I don't want to rate a book low just because of the ending. The ending is just one factor of a book. I like to look at all the factors. For most of it...this book was really good. So...yeah, I'm not sure what to rate this one, really.
WHO SHOULD READ: Oprah's Book Club fans, those who like gut-punching kind of books
MY RATING: Three and a half to four out of five troubled marriages